Being a journalist today is tough. Many people are exhausted by negative news and are actively avoiding it. Others have simply stopped trusting journalists altogether. The old ways of telling stories can seem limiting and it can be hard to capture the attention of audiences who have the entire Internet to choose from. But in that sea of information, the truth still matters.
At Gapminder, we believe that good journalism is a vital part of a functioning society, and we want to help journalists find stories that capture and keep people's attention. Our expertise is uncovering misconceptions about important facts. Yours is telling the most important stories in a compelling way. We have developed a method where we can work together to find unique, constructive, data-driven stories that will invoke your audience's curiosity and build trust – even among people who are turning away from the news.
How does it work?
Gapminder's Unknown Story Service for Journalists helps you open your audience's eyes to new ideas, because we discover what they don't yet know. 
Step 1: You tell us what subject you are working on
Step 2: We find the data related to that subject
Step 3: We survey the public to find out what they know
Step 4: We identify the biggest misconceptions the public has
Step 5: We check the fact with experts
Step 6: We give the question to you safe in the knowledge it is a solid, fact-checked misconception
Step 7: You use the question and the misconception it reveals however you wish (e.g. as the idea for an article, in social media, embedded within the article or the broadcast)
Misconception Scanner in action
Every week, the Washington Post has a Gapminder question embedded in its lead Sunday editorial. Here is an example of a misconception Americans had about the share of its population that are seniors: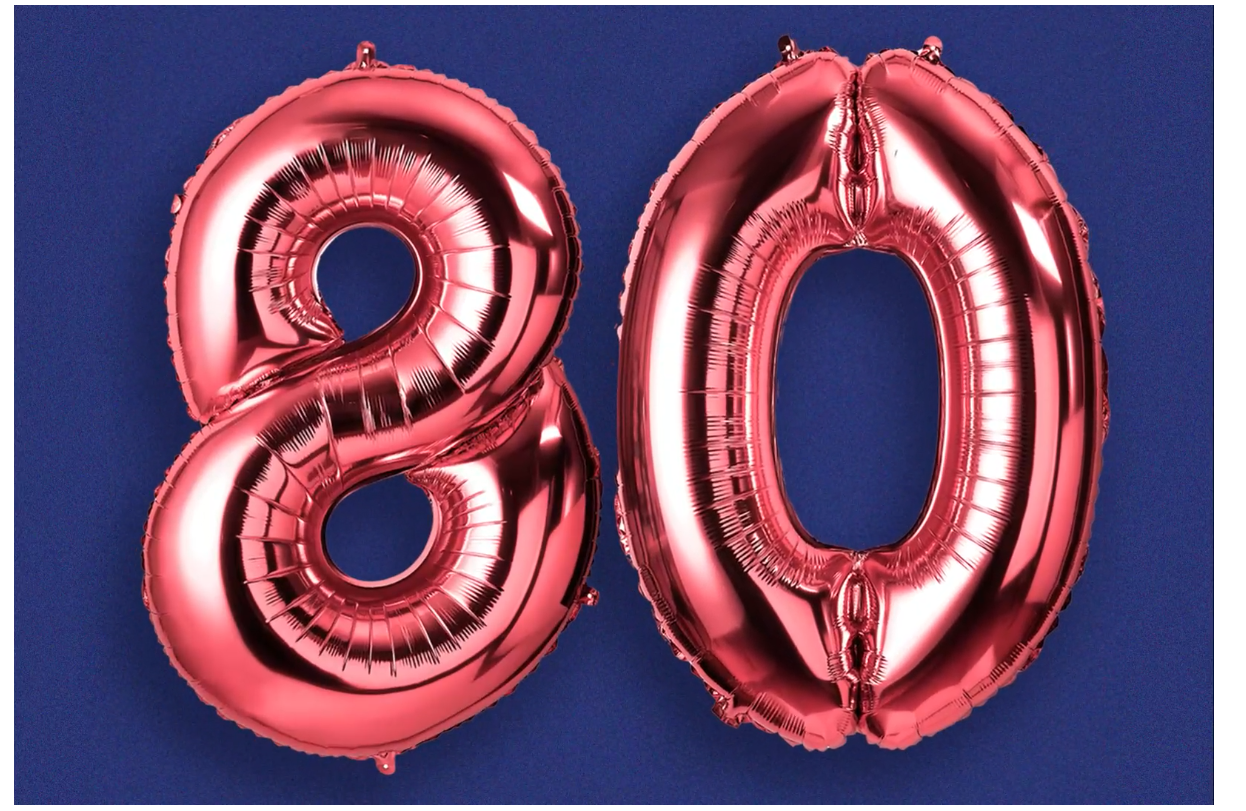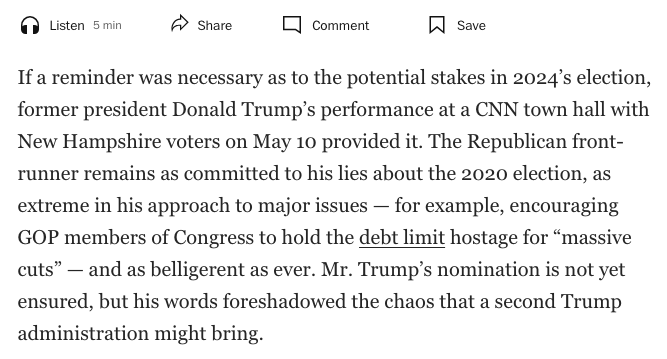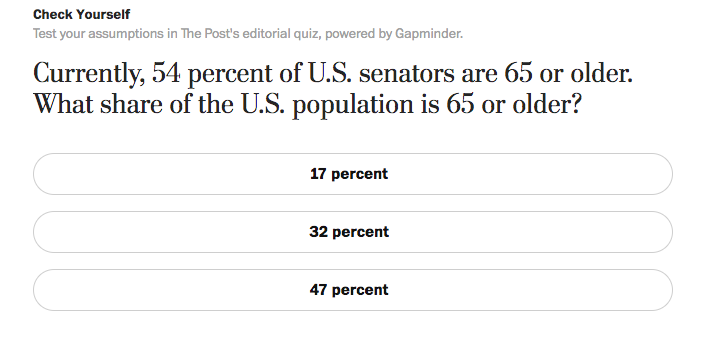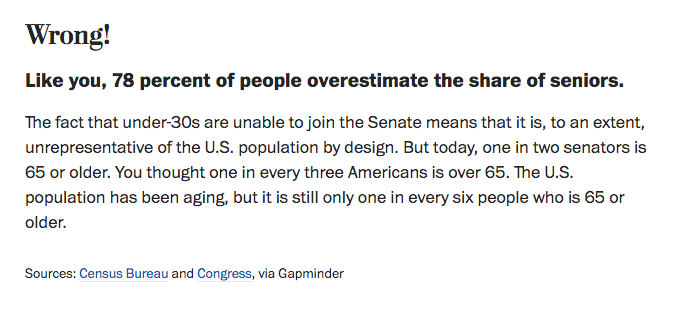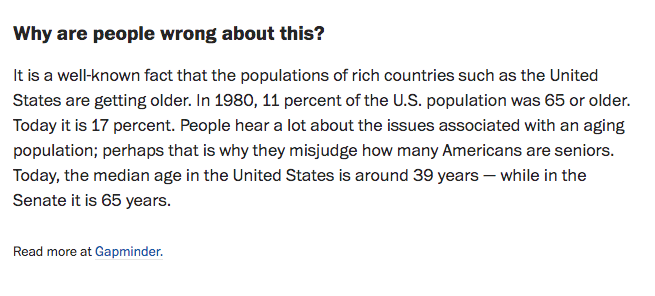 Next Steps
Contact us to discuss how we could work together.